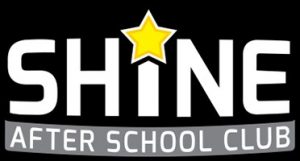 We are delighted to work in partnership with Shine After School Club who provide an on site after school club.
You can book sessions with Shine directly on their website on the Nova page, you can find the list of clubs available here:
https://www.myshine.co.uk/school/nova-primary-school
After School Club Provision from September 2020 due to Covid-19
Shine are able to provide an after school club from Thursday 4th September (dependant on booking numbers)
There will be 2 groups – KS1 & KS2 – wherever possible the provision will be held outside but if the weather is bad then Shine will use our main hall and dining hall
The session will run from 3.15pm – 4.45pm, however parents will have the option to pick up between 4.45pm and 5.00pm
There will be strict protocols in place for picking your children up from after school club
It will be a multi sports session only
Please be aware that Shine require a minimum of 12 children per session to be able to operate this offering
Bookings will be open from Monday 3rd August via Shine's booking website https://www.myshine.co.uk/
Normal Shine After School Club Provision
Shine provide after school care for children in all years from school end until 5pm.  You are welcome to pack a snack if your children as we know children can some out of school feeling very hungry! Please ensure any snack is nut free.
Each session is £6.00, except for Multi-Sports on a Friday which is £2.00. You can book for the whole term or, subject to availability, week by week but please ensure your child is booked online by 12.00 midday on the day so they appear on the Shine register.
Shine understands that childcare plans do change, so as long as you give at least 48 hours notice for changing or cancelling a session, you will receive a credit or refund for your booked session.