Governors
Governors work to support and improve education in our school. They come from all walks of life bringing a variety of experience and skills.
What do school governors do?
Work with the head teacher to determine the overall direction of the school.
Oversee the budget.
Help recruit staff.
Monitor the performance of the school, e.g. in examinations and key stage tests.
Advise on school policies and procedures.
What does being a school governor involve?
Being a governor can be an enjoyable and stimulating way to spend a small amount of time each month. The experience of working as part of a team involved in running the school can prove helpful in everyday life. Free training available for governors gives them the opportunity to develop new skills to use in their job or other community work. It can also be very rewarding when other people listen to, and respect their opinions on the issues facing the school. 
Commitment
As a governor you taking on the following commitments to help make sure the school is well managed;
Share the responsibilities of the governing body as summarised above.
Attend and participate in governors meetings on a regular basis – governors generally meet six times a year with additional committee meetings.
Spend some time on training and getting to know the school.
As required, sit on appointments panels or panels that handle staff or pupil discipline issues, recruitment or complaints against the school.
Our Governors at Nova Primary
Laurence Haynes – Local Authority Governor (Chair)
I have lived in North-West Bristol for nearly 40 years. I am retired and married with a grown-up family. My early career was in science and university teaching. More recently I worked for a central government agency enabling young people from under-represented groups in society to gain access higher education. I have been co-author of a secondary school science curriculum and I still work part-time in educational support. My goal as your chair is to ensure the governors are a visible part of the Nova school community, working with Anna towards the delivery of excellent education for your children by our talented staff team.
William Bellamy – Co-opted Governor (Vice Chair)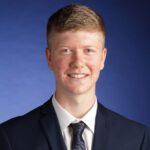 I moved to Bristol from Plymouth in 2019 to work at KPMG and I currently reside in North West Bristol. My job role involves assisting the mergers and acquisitions of companies on a global scale. I have assisted the set-up of KPMG's Social Mobility Network where I sit on the Networks Committee as an Executive Lead. The network aims to assist colleagues with a lower socio-economic background which I relate to emphatically. I have been on Nova Primary School's Governing Board since May 2020.
Anna Morris – Headteacher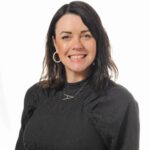 Most of you know me as Anna Morris, the (very proud and happy) Headteacher of Nova but a big part of my role is to be on Nova's governing body. I work with the other governors to ensure that the children get the best possible education. Governors support and challenge the school and provide a different perspective which is really important. I love the fact that people from all walks of life care enough to give up their time to be part of our school community and to help me lead the school to the best of my abilities.
Steve Miller – Co-opted Governor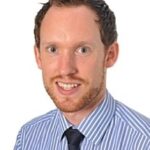 I have worked in education for over 10 years, including 3 as assistant headteacher and 6 as governor for a large primary school in Sandwell. I joined the Governing Body in December 2020 because I wanted to offer support and strategic leadership to Nova, where my daughters have found purposeful learning, positive relationships and great fun since they joined in September 2020.
I'm proud to work with the Governing Body to ensure the very best outcomes for our pupils whilst working with and supporting the parents and staff of Nova.
I serve as Chair of the Standards Committee, as well as leading on Curriculum, RE, RS&HE, PSHE and Languages.
Kirsty Judd – Parent Governor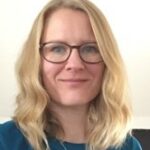 I became a Parent Governor in Sept 2020 during the pandemic and I sit on both the Governing Board and the Finance Committee.  The care and support that was given by the school to my son during a tough reception year was amazing and he loved being back in the classroom.  I now have two boys  at Nova and am keen to support the school's growth and development.      
I grew up in Inverness but have lived in Shirehampton for over 12 years and Bristol for nearly 20.  I trained as Chemical Engineer and have spent over 18 years delivering complex engineering projects both as an engineer, Project and Programme Manager.  I now lead a Programme of works across the UK with a focus on safety culture, collaborative working and delivery to time and budget.
I'm proud to be a Parent Governor and look forward to my time on the Board.
Clare Ramsey – Parent Governor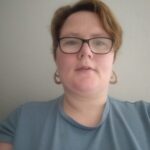 I became a Parent Governor in February 2022 and I sit on the standards committee.
My children both attend Nova my daughter joined the school at the beginning of year 3 and my son started reception in September 2021.  I also have a child that goes to a local Secondary school.
I am very keen to help the school's academic growth and the development for all the staff, children and parents. 
I grew up in the South of Bristol, but now live in the North of Bristol for the last 15 years. I'm studying to become a counsellor as I would like to run my own counselling service and I also believe in the people who live here. I would like to make a difference to the communities in our city and I am always willing to learn more to improve my working skills and also welcome any training opportunities available to me.
I have worked in many different roles in my life from hospitality, bingo hall, hotels, a residential home for the elderly and I worked at the City ground running the Legends bar alongside another person. 
I'm very proud to become a Parent Governor and I am very much looking forward to my time on the board. 
Mark Andres – Co-opted Governor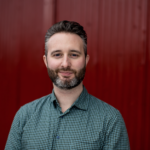 I am a senior manager with over 13 years in the performance marketing industry with experience working in fast past innovative start-up and global corporate environments. Born and bred in Bristol, I am passionate about the city and married with two children.
Ian Thomas – Co-opted Governor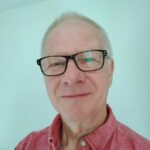 I have lived in north Bristol for 30 years.  I recently retired after a career of 39 years working in social care. I worked in a range of practice, workforce development and management positions and for the last fourteen years in a national role, setting standards for, and assuring the quality of professional social work education across Wales.
Rosie Woollard – Co-opted Governor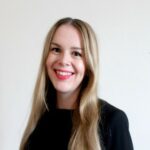 I am currently finishing my degree in Bristol. At Nova, I am the Pupil Premium Governor and the Link Governor for Maths and DT. My role involves contributing to the Board by providing strategic direction and overseeing financial performance. I support and challenge the school, offering my opinion to help ensure the best outcomes for your child. I want your son or daughter to continue to thrive at Nova and be able to fulfil their potential. I believe that if they are given the chance to succeed, then anything is possible in their bright future.
Jo Ferns – Co-opted Governor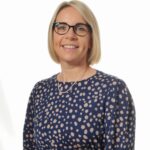 I am the School Business Manager at Nova and have been a Governor for the time I've been at Nova which is nearly 11 years.  My main role both as a School Business Manager and as a Governor is to manage the school's finances ensuring the financially sustainability of the school both now and in the future to ensure all children who attend Nova are provided with the best education.  I also oversee health & safety, administration support, IT, HR, premises and anything else that sits outside of teaching and learning!
Imogen Gray – Staff Governor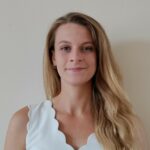 As Nova's Learning Mentor, I take great pride in ensuring the wellbeing and mental health of our pupils. I work enthusiastically to create a supportive and inclusive atmosphere for our Nova community. As a member of our governing body and staff team, I work collaboratively and strategically to contribute valuably to our local community, to support and challenge the school, and drive improvements for our pupils and staff.
Helen Thorpe – Associate Governor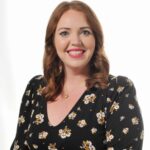 I am proud Deputy Headteacher at Nova and have the pleasure of leading teaching and learning, curriculum and assessment. I work closely with our governing board and staff team to implement our strategic plan for raising pupil outcomes, ensuring that all of our children benefit from highly effective teaching within a purposeful curriculum that inspires learning.   
All of our Governors can be contacted via the School Office or emailed directly at
Annual Governance Statement
To read our annual governance statement please click on the link below:
Annual Governance Statement October 2021
Meeting Calendar
Our meeting calendar can be accessed via the link below:
Governors Meeting Calendar 21_22
Governor Detail and Register of Interests
Click here to view: Governor Detail and Register of Interests March 2022
Governor Attendance
Click here to view: Governor Attendance 18_19
Click here to view: Governor Attendance 19_20
Click here to view: Governor Attendance 20_21
Click here to view: Governor Attendance 21_22
Applications to Attend Full Governing Body Meetings
In line with Part 4 of the School Governance Regulations, 2013, Nova governors permit parents and other interested members of the public to attend its Full Governing Body meetings on application.
Applications to attend on any meeting date should be made to the clerk to the Board clerk@novaprimaryschool.co.uk in advance of the meeting date. Dates can be found in the governors' meeting calendar. The application should be made on the form you can download here:
The guidance below constitutes the code of conduct required by the governing body in return for granting access to their meetings.
Governing Body meetings are published on the school website (see below).
Members of the public can make a request, in writing, to attend the "open" part of any meeting.
Requests to attend must be sent no less than 14 days before the date of the meeting. This allows time for Governors to finalise and agree the agenda for the meeting with Governors, and for the agenda to be published seven days in advance of the meeting.
If a request is accepted, an invitation to attend the meeting will be issued by the Clerk to the Board, together with an agenda. These will be sent by e-mail seven days before the meeting.
Anyone attending will be shown in the meeting minutes as being "in attendance".
Persons attending meetings are there at the invitation of the governing body and must agree to:

be present as observers only;
not speak or in any other way interrupt the meeting;
at the request of the chair, leave the meeting if any part of it is deemed, by the governing body, to be confidential;
not record any part of the meeting electronically or in writing.

Failure to abide by these expectations may result in an individual being asked to withdraw from the meeting and potentially be refused an invitation to future meetings.
Minutes of all meetings are published on the school website, when they have been agreed by the full governing body, which is done at the next meeting of the full governing body. These will be published here below.
Published Minutes
Published minutes can be accessed via the links below: